Welcome to our Website...
Posted on 9 mar 2013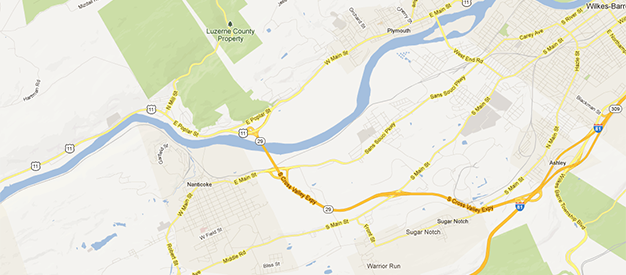 1770-2013: A Brief History
Hanover Township has a most interesting history. One of the original Connecticut Townships laid out by the Susquehanna Company, Hanover Township is located in Northeastern Pennsylvania along the Eastern Bank of the Susquehanna River in the heart of the scenic Wyomin Valley. Its early history is interwoven with some of the most stirring incidents of the Wyoming Valley life of pioneer days.
The pioneers in Hanover Townsip had already made history in sother Pennsylvania. Among the settlerswere strong minded, self-reliant men of Scoth-Irish antecedents, men who, in the time of the Indian unreset that followed the French and Indian war, had relied more upon themselves than upion the government for protection. The "Paxton Boys" of Lancaster County, had dealt so sternly with the Conestoga Indians in 1763 that there was peace on the Conestoge and that part of the Susuehanna for many uers after. Captain Lazarus Stewart and his company of forty -most of who where "Paxton Boys" - moved from Lancaster County into the Wyoming Valley in 1770 and foought for Connecticut against the Penns. For their services to Connecticut, Captain Stewart and his followers were granted the tract of land which became Hanover Township. The Township area embraced all the land from Wilkes-Barre south to Newport Township, and all the land between the Susquehanna River and the Lehigh River, including most of the land now within Hanover, Wright, Fairview, Brear Creek, Buck Dennison, and Foster Townships plus two thirds of Nanticoke and all of Ashley, Sugarn Notch and Warrior Run. Hanover Township was founded in 1770 by Captain Lazarus Stewart and named for his hometown of Hanover in Dauphin County.
Township

News

Posted on 18 jan 2014 Retirement Proclamation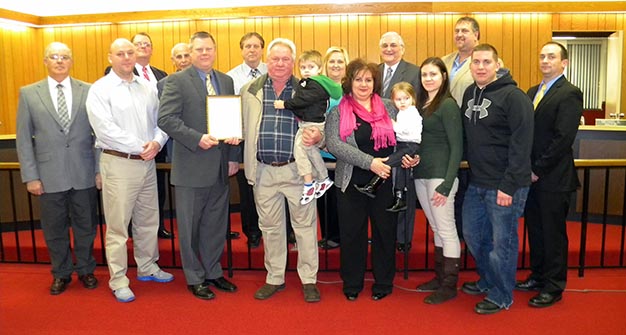 Hanover Township Commissioner recognized George Andrejko upon his February 9, 2014 retirement from his position as Road Department Supervisor. George has dedicated 35 years of service to the resident of Hanover Township. Through out his career George established the highest standard of public service to the residents of Hanover Township.